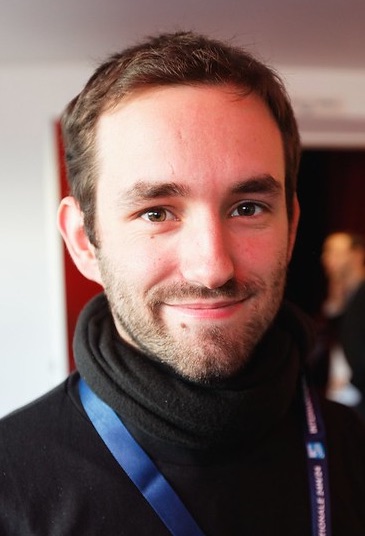 Hello! I am Sylvain, a software developer turned entrepreneur, conference organizer and angel investor.
In addition to being a husband and father of 3, I have been lucky enough to sell 3 startups and to invest in 120+ companies so far.
I am currently the head of the CTO Office at Contentsquare.
I speak French, English and Spanish. After spending a few years in Australia, Luxembourg and New York City, I am now back in France!
---
In 2004, I founded my first company Jamendo, a Creative Commons music platform, with Laurent and Pierre. I was 19 at the time and benefited enormously from their mentorship as a self-taught CTO. We went on to raise 4m€+ from VCs and built a team of 30+ supporting a community of millions. I stepped down in 2010 to focus on 2 new ventures with Michel: Joshfire (a cross-platform app framework) and Brightness (an event agency which organized TEDxParis, one of the first TEDx events worldwide).
In 2012, I realized that multitasking was both very virtuous and fulfilling so going forward I decided to split my time in 3 areas: software development, event organization and angel investing. That year I co-founded 2 startups: Pricing Assistant with Martin (a pricing optimization service for e-merchants) and dotConferences with Ferdinand (a series of TED-like conferences for developers). I also made my first significant angel investment in Sketchfab, the YouTube of 3D.
Pricing Assistant raised 1m€+ from VCs and angels, won multiple awards and ended up powering the pricing strategy of large retailers in France. As CTO, I led the development of our large-scale web scraping and analytics platform. We were acquired in 2019 by Contentsquare.
In parallel, dotConferences was an instant hit in the European developer community. From 2012 to 2020 we organized 36 events including our crown jewel dotJS, which became the largest JavaScript conference ever. As main curator, I invited 500+ of the best developers worldwide to speak on our stage. We were acquired in 2019 by Welcome to the Jungle.
2019 saw a 3rd exit (!) with the sale of my remaining Jamendo stake to AudioValley. From there on I was able to ramp up my angel investments even further.
Out of everything I have done professionally, investing has probably been the most rewarding. Meeting and mentoring new founders is a constant source of insights and challenges. I also invest in funds and public markets with a full disclosure policy and a 50/50 split on impact investment, focusing on environment and biotech.
My high-profile investments include Sketchfab (acquired by Epic Games), SpaceX, Stripe, Tesla, Moderna, BioNTech and Beyond Meat. I hope to make hundreds more in the next decade, so let's talk if you are raising funds!
To be continued...